Our Cars
We can provide you with a limousine or vehicle to suit any occasion. We have a classy stretch limousine for hire, a powerfully opulent Chrysler 300 C and a stretch Chrysler for hire.
LTD Limousine
Our Stunning LTD Limousine is a sure way to transport larger bridal parties in style and comfort.
• Can seat 7 guests comfortably
• Bar and ice box
• Fully air conditioned
The Ford LTD luxury limousines are full-size luxury vehicles that were produced by Ford Australia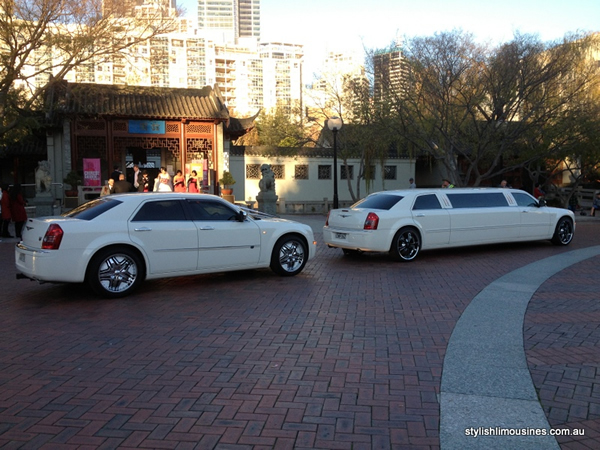 Chrysler 300 C Sedan
Our Chrysler Sedan 300 C is the ideal transfer vehicle espousing elegance and power.
The Chrysler 300 has all the heritage traits of an American luxury sedan such as room, comfort, endless features and amenities, power and a degree of presence. It also has a distinctive look ever harder to find in this era of economy-driven aerodynamics, pedestrian impact standards and corporate styling.
Chrysler 300 C Stretch
Our Stretch Chrysler provides the perfect balance of elegant opulence and modern power.
• Can seat up to 10 guests comfortably
• Privacy divider
• Bar and ice box
• Fully air conditioned
The elegant interior represents a functional design styled for any occasion.
Call us on (M) 0450 705 466 or use our contact form – for a quote on the Chrysler 300 or the Limousine LTD, or for more information